Our attorneys have the experience and knowledge necessary to handle appellate reviews and practice before state and federal appellate courts. Many cases must be viewed, evaluated, and litigated from the perspective that the case may be appealed to a higher court in the future. Most cases start at the trial court level, and once the trial judge and/or jury has issued an order or judgment, the case may potentially be appealed to a higher court. It is the job of the appellate court to review, revise, and possibly correct the orders and judgments of the lower courts.
The rules and procedures governing appellate law are quite different from those governing the trial courts. The attorneys at Montgomery, Elsner, & Pardieck, LLP have significant experience in handling appellate reviews having litigated before the Indiana Court of Appeals and Supreme Court, as well as in the Federal courts. We include former clerks for appellate judges among our roster of attorneys. This experience provides our attorneys with unique insight into how Appellate and Supreme Court judges make their decisions which translates into more effective advocacy.
Our appeals often come from other attorneys throughout Indiana. Our firm's appellate law attorneys practice in courts throughout southern Indiana, representing clients in all aspects of appellate practice including:
Perfection of an appeal
Preparation of Briefs
Presentation of Oral Argument
Please call or contact the attorneys at Montgomery, Elsner & Pardieck to arrange a time when we can meet to discuss your legal issues.

Practicing in Appellate Law: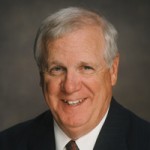 Thomas J. Lantz
(812) 522-4109
Email Thomas Lantz