MEP represents physically and mentally disabled individuals throughout Southern Indiana and Northern Kentucky at the Social Security Administrative level and in federal court proceedings. Typical cases fall under one of two categories:
Title II Social Security Disability (SSD) benefits are based upon the FICA wages of the disabled wage earner. The disabled worker must have worked for approximately five of the last ten years and paid into social security during this time. In addition, the disabled worker must have a disability that has lasted or is expected to last for 12 continuous months or result in death. To receive benefits, the disabled worker must no longer be engaged in any substantial gainful activity (employment).
Title XVI Supplemental Security Income (SSI) uses a "limited resources test." In other words, benefits are awarded based upon the assets of the disabled individual and all other individuals in that individual's household. To qualify, the individual must have an impairment that has lasted or is expected to last for 12 continuous months or result in death.
These cases can be very lengthy with multiple levels of appeal. Following is an outline of how cases progress: The Initial Application, Reconsideration, Hearing before an Administrative Law Judge, Appeals Council, District Court (Federal Court).
Our attorneys have represented several thousand claimants in prosecuting their claims, both with the initial filing of their applications all the way through the appellate process. We know what needs to be done to protect a claimant's rights, to comply with Social Security's time limits, and to gather helpful medical evidence to present the best possible case for Social Security benefits.
Our firm's social security attorneys practice in courts throughout Indiana and Kentucky, representing clients in the following areas:
Social Security Disability
Supplemental Security Income
Widow/Widower Benefits
Adult Disabled Child Benefits
Termination/Cecession Cases
Whether you are interested in a social security disability or supplemental security income case, call or contact the attorneys at Montgomery, Elsner & Pardieck to arrange a time when we can meet to discuss your legal issues.

Practicing in the area of Social Security and Disability: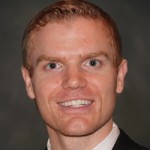 Greg S. Morin
(812) 522-4109
Email Greg Morin