When your loved one dies, you need the peace of mind that comes from having a trusted advisor guide you through the probate and estate administration process. At Montgomery, Elsner & Pardieck, we can help. Whether your loved one dies without a will (an "intestate" estate) or with a will (a "testate" estate), you can take comfort in knowing that our attorneys will manage the administration process efficiently and effectively. We'll work diligently to inventory the assets, to ascertain the creditors, and to distribute the remaining assets in the estate according to the will or to the statutory heirs. If your loved one died with a trust, you can be confident that our attorneys can lead you through the trust administration, as well. Our attorneys are also capable of assisting in the sale of assets, with valuations issues, and in preparing the federal and state estate that may be necessary as part of any estate or trust administration process.
ESTATE PLANNING
A college education . . . preserving the family home . . . passing on the family business . . . planning for incapacity . . . whatever your goal, we can help. At Montgomery, Elsner & Pardieck, our attorneys understand how important estate planning is to our clients and their loved ones. We focus upon understanding your particular goals and concerns so that we can prepare an estate plan that accomplishes your objectives. Our goal is to provide you with the peace of mind that comes from knowing that you have an estate plan that will work for you while you are alive, if you are incapacitated, and after you are gone.
Business owners have special estate planning needs, and the attorneys at Montgomery, Elsner & Pardieck often advise business owners on business succession planning issues. Our suggestions may include the use of buy-sell agreements, restrictive stock transfer agreements, or corporate restructuring in an effort to preserve or to prepare to transfer the business.
Some of the specific planning tools and services we provide include:
Simple and Complex Wills
Revocable Living Trusts
General and Limited Powers of Attorney
Appointments of Health Care Representatives
Living Wills
Guardianships, including stand-by guardians
Business Succession Planning
Family Limited Liability Companies
Family Limited Liability Partnerships
Irrevocable Trusts
Funeral Declaration Forms
Whether you are looking for an experienced attorney to assist you with a loved one's estate or are thinking about establishing your own estate plan, contact the attorneys at Montgomery, Elsner & Pardieck to arrange a time to discuss your needs.

Practicing in the area of Estate Planning and Administration: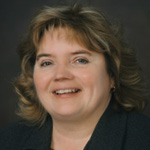 Susan E Sparks
(812) 522-4109
Email Susan E Sparks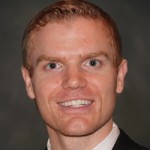 Greg S. Morin
812) 522-4109
Email Greg Morin