Medical malpractice occurs when a health care provider provides treatment that deviates from the standard of care met by someone who has similar training and experience, that results in damage or harm to the patient. Medical malpractice is not just limited to medical doctors and can include nurses, dentists, technicians, health care facilities and nursing homes. Negligence by a professional could result from misdiagnosis or an error in treatment. Negligence by a hospital or nursing home could result from problems with medications, sanitation, nursing care, or regulation violations.
Mere dissatisfaction with the results of a surgery may not mean you were the victim of malpractice. In general, there are no guarantees of medical results and, in some cases, unexpected or unsuccessful results do not mean that negligence occurred. Again, you need to show that the injury you suffered resulted from the health care provider's deviation from the standard of care that applies to the procedure.
If you believe you have a medical malpractice claim, it is important for you to talk to an attorney who specializes in this area of law as soon as possible. You will need to explain to the attorney all of the events that have taken place: from your symptoms, to your initial visit with your doctor or other provider, through any treatments or procedures you have undergone. If possible, you should obtain your medical records and bring them with you when you meet with your attorney. Because many states impose time limits on the amount of time you have to file suit for your injury, it is important that you contact an experienced attorney immediately.
If you believe you have a medical malpractice claim, contact the attorneys at Montgomery, Elsner & Pardieck to provide you with a thorough evaluation and a determination of whether you have a claim for your injury.

Practicing in the area of Medical Malpractice Representation: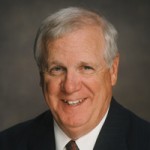 Thomas J. Lantz
(812) 522-4109
Email Thomas Lantz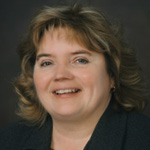 Susan E Sparks
(812) 522-4109
Email Susan E Sparks