We have successfully represented countless persons who have been harmed by others. Injuries suffered as a result of the misconduct or negligence of others can have lasting physical and emotional effects. Our attorneys will aggressively work on your behalf to ensure that you are justly compensated for your medical bills, rehabilitation costs, diminished earning capacity and your pain and suffering. The attorneys in our firm have extensive experience at the trial and appellate level, in both state and federal courts.
We emphasize personal attention to all of our clients' cases. When utilizing the services of a personal injury attorney at our firm, victims can rest assured that their case is in the hands of skilled and experienced attorneys and that they will receive the personal attention they deserve.
We take all of our cases on a contingency fee basis; that means you don't owe us an attorney fee if we don't get a judgment or settlement in your favor.
A few of the areas of personal injury we cover include:
Large truck and semi-tractor trailer accidents
Construction accidents
Animal bites or attacks
Wrongful death
Products liability
Nursing home injuries
All-terrain vehicle accidents
Slips, trips, falls & other premises-related injuries
Let us help you obtain the compensation that you deserve for your injuries or loss. If you or someone you know has been injured by the careless actions of another, you should seek legal advice from an experienced personal injury attorney to preserve your rights. Call or contact the attorneys at Montgomery, Elsner & Pardieck today to provide us with information on your case, if you want to hold accountable those who are responsible for your injuries.
Attorney Referrals
At Montgomery, Elsner & Pardieck, we know that expertise in a particular area of law may be required in some circumstances. We accept referrals from other attorneys and professionals for clients who have special needs with the understanding that a referral to our firm for the specialized services we can provide does not replace the existing attorney-client relationship. We respect your relationship with your client and value the confidence and trust you are placing in our attorneys. Contact the attorneys at Montgomery, Elsner & Pardieck to discuss your clients' case and our ability to provide them with the experience and expertise they need.

Practicing in the area of Personal Injury: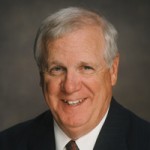 Thomas J. Lantz
(812) 522-4109
Email Thomas Lantz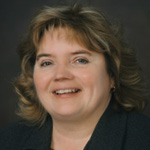 Susan E Sparks
(812) 522-4109
Email Susan E Sparks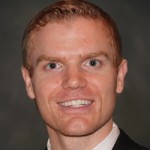 Greg S. Morin
812) 522-4109
Email Greg Morin