Your Family Law Attorneys in Seymour and Madison, Indiana
At Montgomery, Elsner & Pardieck, LLP, we understand the emotional and stressful nature of family law cases. With so much at stake, it pays to have an attorney on your side who understands the complex issues involved in your specific case. We provide quality and economical legal representation that enables our clients and their families to withstand the hardships inherent in all family law cases. If possible, we attempt to resolve cases amicably but will aggressively litigate on your behalf if settlement is not possible.
Regardless of your specific matter, whether a divorce or modification of a current court order, our attorneys provide representation with compassion and care. Our primary goal is to provide sophisticated and individualized legal representation to each of our clients. Montgomery, Elsner & Pardieck, LLP provides the experience, integrity, and compassion required to assist all of our family law clients in achieving their goals.
Our firm's family law attorneys practice in courts throughout southern Indiana, representing clients in the following areas:
Negotiation and preparation of pre-nuptial and post-nuptial agreements
Legal Separation
Divorce
Spousal Support
Complex Property Division
Custody Disputes
Child Support
Education Expenses
Parenting Time
Emancipation
Restraining Orders
Preparation and implementation of qualified domestic relations orders
Protective Orders
Juvenile Matters
Adoptions
Guardianships
Paternity Matters
Whether you are interested in speaking to an attorney on a divorce, adoption, or any family law issue, call or contact the attorneys at Montgomery, Elsner & Pardieck to arrange a time when we can meet to discuss your legal issues.

Practicing in the area of Family Law: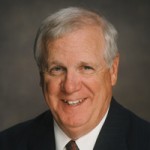 Thomas J. Lantz
(812) 522-4109
Email Thomas Lantz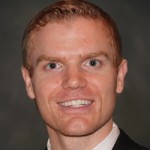 Greg S. Morin
812) 522-4109
Email Greg Morin